Society Stores® is one of Mumbai's oldest convenience stores since 1969 that offers an international shopping experience where customers can shop in a warm and friendly environment. The brand sources a wide range of food and FMCG products from across the world with a goal to be a one-stop-destination for day-to-day needs as well as speciality food needs of an urban household.
Society Stores® was started by Late Shri. Ratanshi Gangji Gada in the year 1969. Being a true visionary, he knew that more area would be required to expand business; and within 6 months expanded to a 600 sqft store. Mr. Laxmichand Gada, his son joined the store in 1975 at a mere age of 12. Society Stores® was a traditional grocery store until 1997 when Mr. Laxmichand Gada, keeping the future shopping trends in mind upgraded the store to a self -service supermarket. With the customers' continuously evolving needs and shopping habits, the store underwent a few more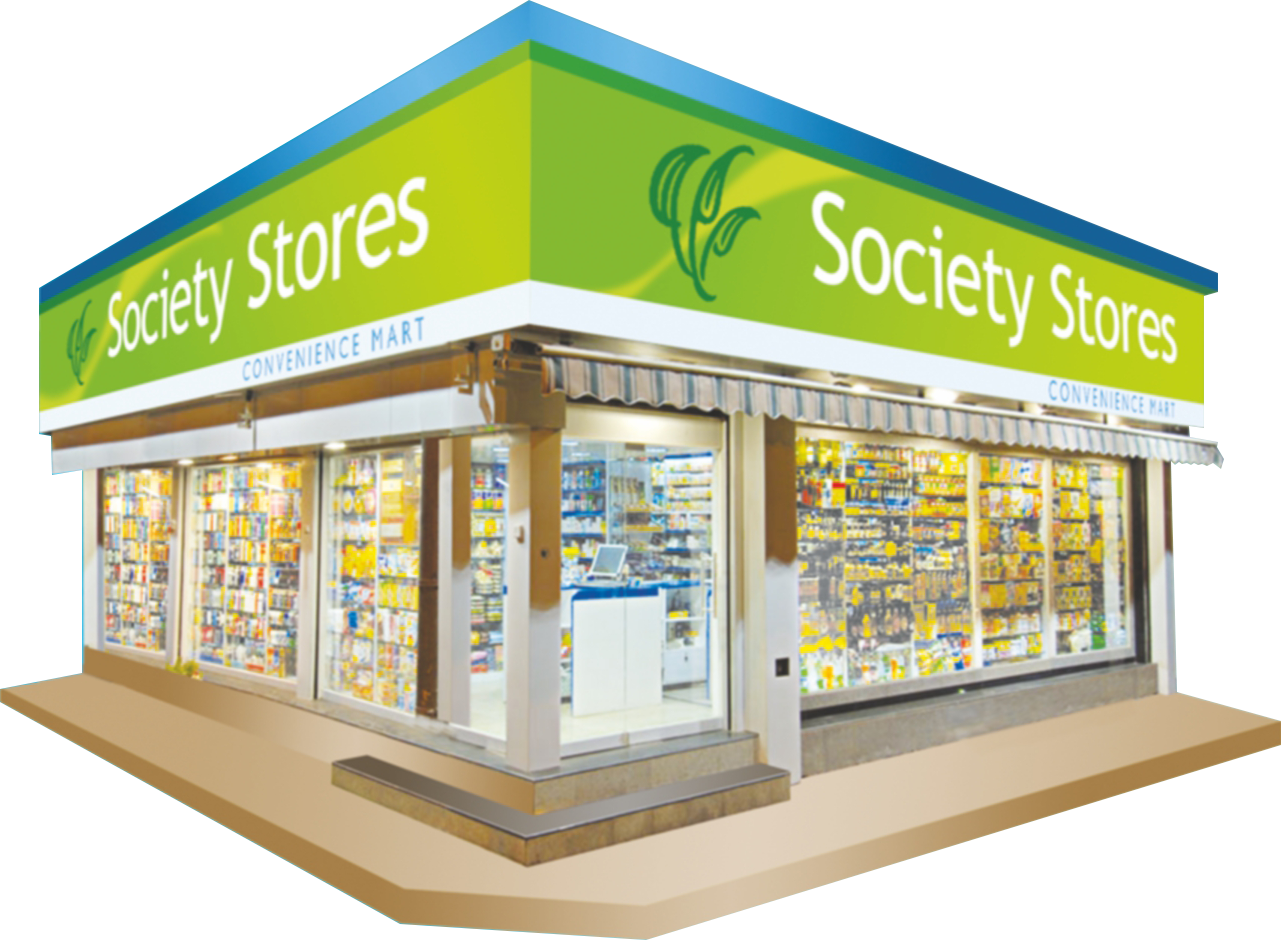 makeovers over the years. Society Stores® saw the third generation entering the family business when Mr. Manan Gada, an engineer in Nanotechnology from USA joined the business in 2013.
With consistent service and superior quality products, the Santacruz store expanded to an area of 1200 sqft. Keeping the increasing consumer demand in mind, Society Stores® launched its first 6500 sqft branch in Lokhandwala, Andheri (W) which offers a wider range of products in a state-of-the-art ambience.
As an organization, Society Stores® has employee strength of more than 60 employees and a huge following of loyal customers. The brand believes that a happy employee leads to a happy customer and this is reflected in our brand positioning (tag line) of "We Pamper You". With this belief in mind, Society Stores takes keen interest in their employees' personal as well as professional life. To uplift their personal life, the brand provides them with benefits such as boarding & lodging, health insurance for their complete family. They are also provided with professional training on sales and management to keep up with the changing market.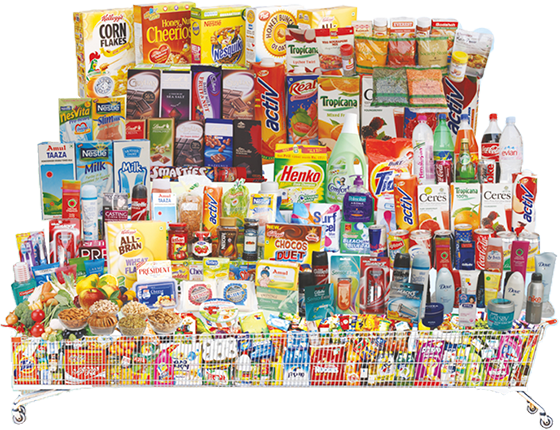 The 3 generations old retailer today offers a wide range of products ranging from authentic traditional fresh farsan to exotic nachos & tacos, Indian mithai specialities to fancy chocolates and Desi Gir cow ghee to premium organic olive oil & canola oil. They also have a wide range of ingredients for international cuisines like Chinese, Thai, Japanese, Mediterranean, Arabic, Greek, Italian, Mexican, Lebanese etc. They also have private brands of farsan, dry fruits, condiments and staples which ensures a consistent supply of highest quality products to their customers. They also offer more than 500 varieties of chocolates, 50 varieties of cheese, mithai, chocolate truffles & so on. They also offer an international array of home care and personal care products. To promote a healthy lifestyle the store also offers natural & organic foods. Moreover, extremely health conscious consumers, the store also offers a wide range of Gluten free, Lactose free and Sugar free food products.

Santacruz
97-B,Juhu Road,
Opp SBI Santacruz (west),
Mumbai 400054,India
Tel.: 2661 3551, 2661 5637
Fax:2661 5436
Andheri
Main Rd, Swami Samarth Nagar,
Lokhandwala Complex,
Andheri West, Mumbai,
Maharashtra 400053
Tel.: 2636 6001
E-mail
opportunity@societystores.in
Website
www.societystores.in
Santacruz Store
97-B, Juhu Road, Opp. SBI, Santacruz (W),
Mumbai – 54
Home Delivery number for Santacruz:
8080803001/2
Lokhandwala Store
1/59, Renaissance Bldg, Next To Sanghvi Hospital, Lokhandwala Complex, Andheri (West), Mumbai 400053
Home Delivery number for Lokhandwala:
8080603001
Chembur Store
Opp. Apna Sahakari Bank & SBI, Near Joy Hospital, DK Sandhu Street, Chembur (E), Near Sandu Garden, Mumbai – 400071
Home delivery for Chembur:
7304446131/2
Altamount Road
2, Gandhi House, OppAntilia Ambani House, Next To Noble Plus Medical Store, Alta Mount Road, South Bombay, Mumbai – 400026
Home delivery number for Altamount road:
7304446121/2
Vile Parle Store
13/13A Pratik Society, MG Road, Corner, Opp. Shiv Sagar, Vile Parle (E), Mumbai – 57
Home Delivery number for Vile Parle:
7304446116/7